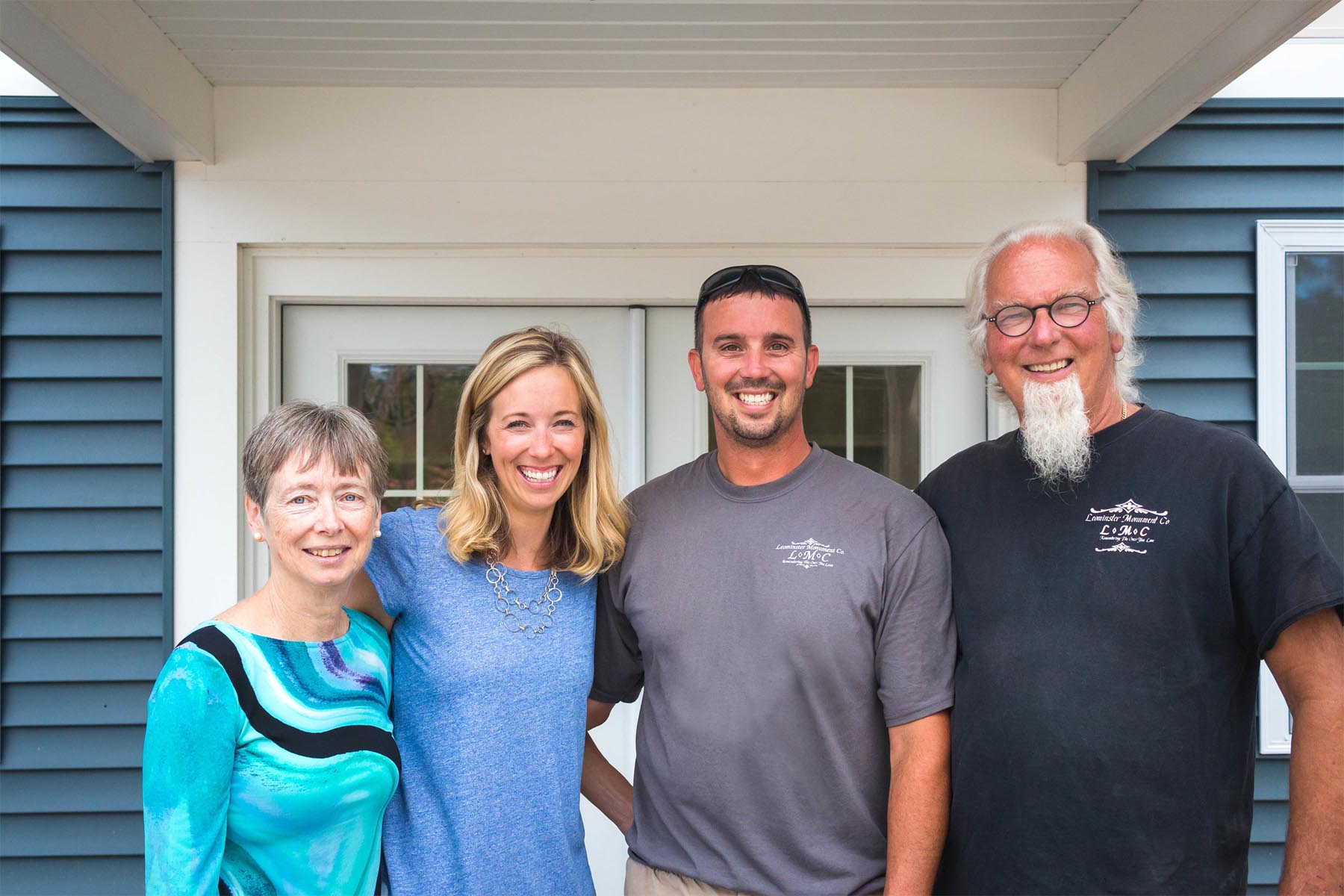 One thing that sets us apart is our quality craftsmanship done right here on site by Bob Pearson, Owner of Leominster Monument Company!  Standard procedure for most monument companies is to take an order and send it out to be engraved by a third party. Our newly renovated facility allows us to personally custom design and engrave all of our orders in our own shop ensuring top quality and care!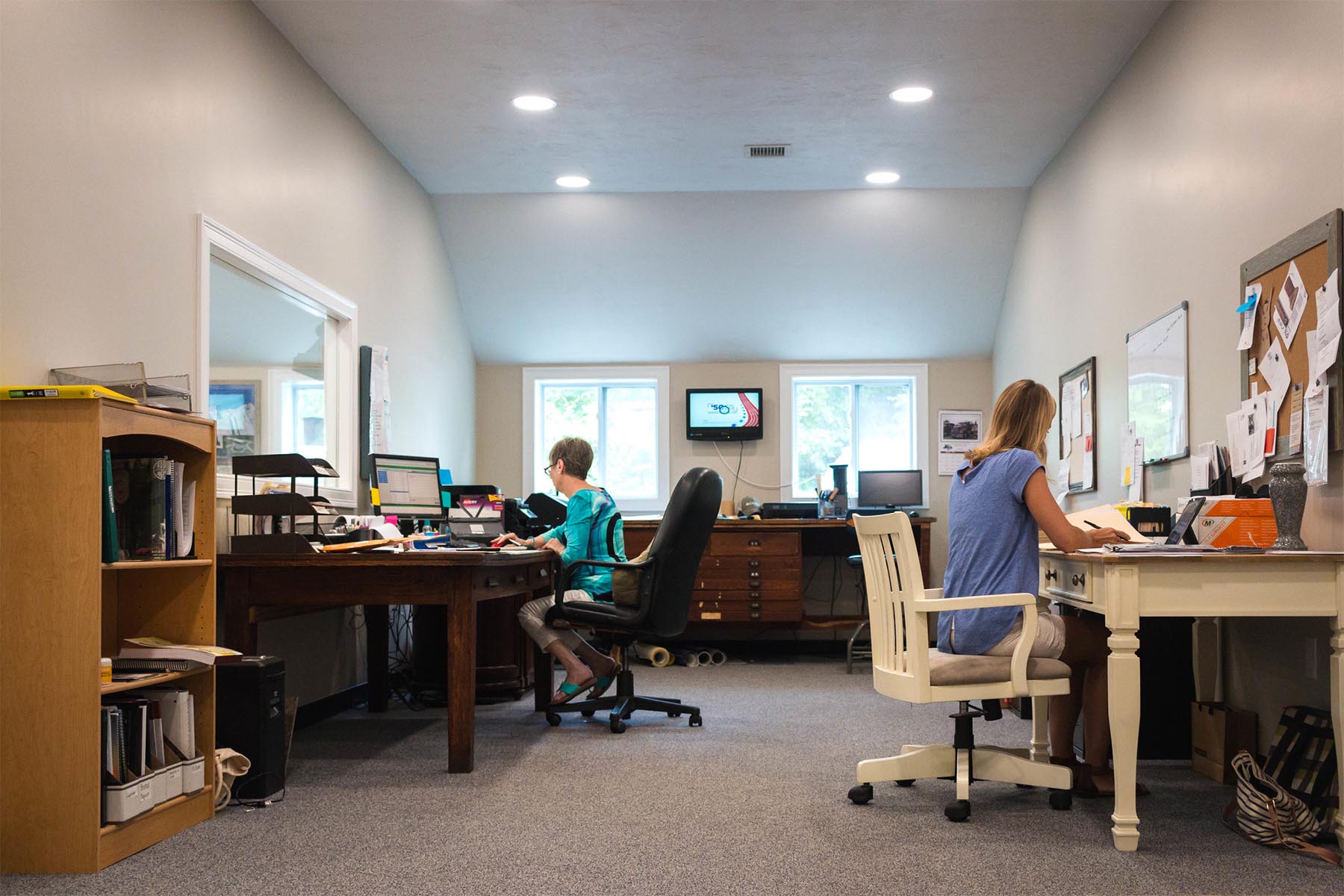 Bob and his father in law, Chuck, do all of our stone work. Here is a picture of them setting a monument we recently did for the Town of Ashby's 250th Birthday. They make an excellent team!
Thank you for taking the time to learn more about Leominster Monument Company! We welcome you to please stop by and check out our newly renovated facility and see all that we have to offer. Follow us on Facebook and stay tuned for more updates, information and specials!
About Leominster Monument Company
When you stop in to see us you will always be greeted by the same friendly faces! We take the time to get to know all of our customers, which allows us to provide you with the utmost customer service! Pictured here is Kelly Pearson, Owner, and her aunt Susan hard at work in the office!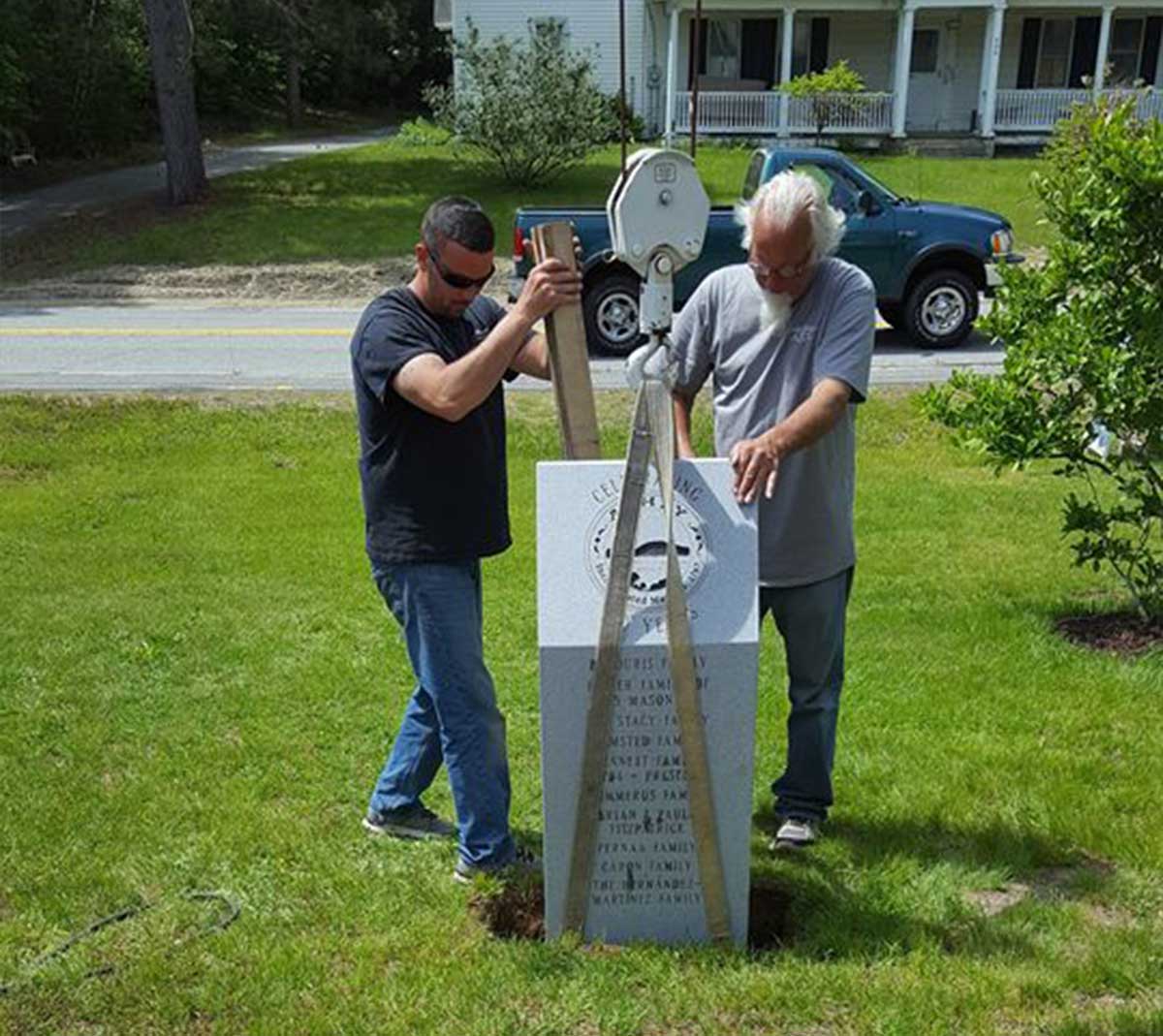 Remembering the ones you love...